James Island County Park just outside Charleston South Carolina is a natural park of the 643 acres. This park is used for day use as well as having a superb natural campground.

Their handicapped camping sites are some of the very best I have seen! They are totally paved which allows for easy access of wheelchair or scooter. The paved area is large with a fire pit and good size picnic table.

The park has a wonderful trail system, which is paved!! With my scooter, it was so effortless to get around. It would be excellent for a wheelchair too. Mothers with babes in carriages will fine this a delight- the paved trails. I noticed the kids on their bikes loved them!

The Campground has a small Rec hall with a place to play cards and watch TV. This is also, where your modem hook up is. The laundry and bathhouses are accessible and very clean.

Then Campground provides a shuttle service daily to downtown Charleston, though not accessible for scooters it certainly would do for those of limited mobility or with fold up wheelchairs. Because I was using my scooter, (a GO GO by Pride) fits into the trunk of a taxi, so took taxies back and forth to Charleston. The cost about $10.00 each way. The drivers were just super with oodles of information and plenty of help!
Campground Features:
* Miles of paved trails for walking, biking, skating and rolling
* 16 acres of freshwater lakes with fishing
* Unrestricted fishing and crabbing dock (saltwater)
* Children's Fun yard playground
* Spray/Play Fountain Area (seasonal)
* 10 acres of open meadows
* Park Center
* Picnic Center
* Full hookups
* 30-50 amp service
* Paved roads
* 24 hour staffing
* Activity Center (Reservations Recommended)
* Laundry
* Handicapped sites
* Grills/firerings
* Ceramic bathhouses
* Dump Station
* Pull thru sites (80 ft.)

Cottages

James Island County Park houses 10 modern vacation cottages overlooking the Stono River marsh. These units are perfect gathering spots for families and friends who desire an alternative to the traditional hotel setting. Each unit sleeps up to eight, is fully furnished, offers a kitchen, and has television and telephone service. There also is an accessible cottage, which has good ramps and bars in the bathroom. It sleeps eight folks as well.

James Island County Park is a place for the whole family. It would be an excellent place for a family reunion with some members camping others taking cottages. Lots of open space for everyone to have a wonderful time yet wonderful wooded walking trails for some seclusion.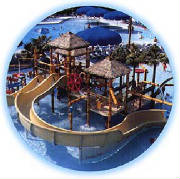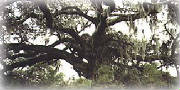 I was most impressed with this park and campground, and how friendly the camp workers were, so well maintained and accessible. Thumbs up for doing such a first-rate job to make everyone enjoy the beautiful natural beauty of James Island County Park, Charleston, South Carolina

Campers have use of other park facilities such as:

* Tidal creek fishing
* Children's Funyard playground
* Spray/Play Fountain Area (seasonal)
* Park center
* Picnic center
* Off-Leash Area

Available for your convenience at reasonable costs:

* Splash Zone Waterpark (seasonal)
* Splash Group Packages (seasonal)
* Bicycle, Pedal Boat, and Kayak Rentals
* Covered Picnic Shelters
* Campground
* The Climbing Wall
* The Challenge Course
* Vacation Cottages available for nightly or weekly rentals
* Meeting Facilities
.
Boat and Bike Rentals
Canoes, pedal boats, kayaks, bicycles, and hydrobikes

Shelters
There are three shelters which have:
- Open shelter with built-in grill, volleyball, and horseshoe courts. Capacity for 200.
*Tents and gas cookers are available for rental.

Meeting and Banquet Facilities

Conference Center - 760 sq. ft. facility with full kitchen, 2 adjoining glass partitioned rooms, and a screened-in porch. Capacity for 49.

Edisto Hall - 3,500 sq. ft. facility with full kitchen and two banquet serving lines, stage and sound system, and an adjacent picnic area with outdoor grills, and volleyball and horseshoe courts. Capacity for 300.